You can resize the files if you need smaller or bigger sized miniatures in your game, these files are good
to 28mm miniatures without changes.
You'll receive a giant battle crab with your purchase as a printable STL file.
It contains the model as a merged file and even separate ones cut into pieces where you need support only to the upper body parts.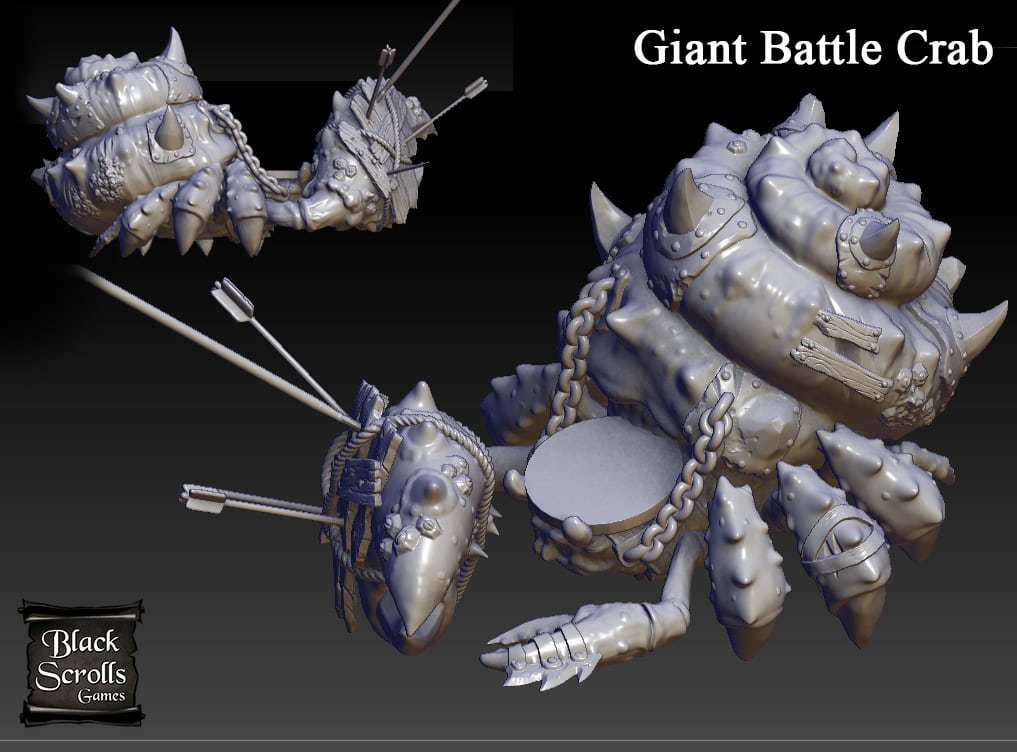 These models that you can see in the description were printed at 100-micron layer height, 10 percent
infill and 200C with PLA. These numbers may vary based on your printer and the material you use.