There are black ivies on the rock around the entrance, they start moving in your direction when you are get close; they are carnivorous plants!
Print "up" as many plants as you please and resize them to get a more diverse "garden"!
No printing supports needed!
We've printed these minis with a Printrbot Simple Metal using a 4mm printing tip.
Settings: Layer: 100 micron, print speed 25, infill 20%, PLA filament, printed at 210 Celsius
(but different brands of filament may vary).
There was no cleanup on the models.
This set is including the next plants:
(Warrior for scale, not included)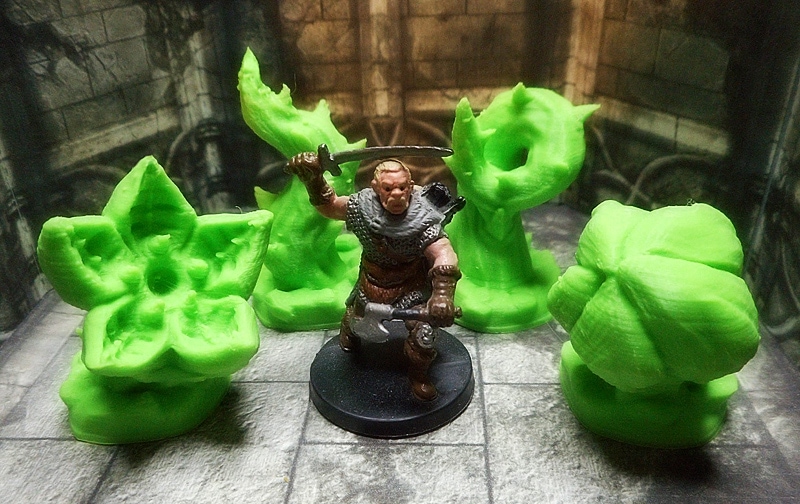 Sketches, 3D models and the final result: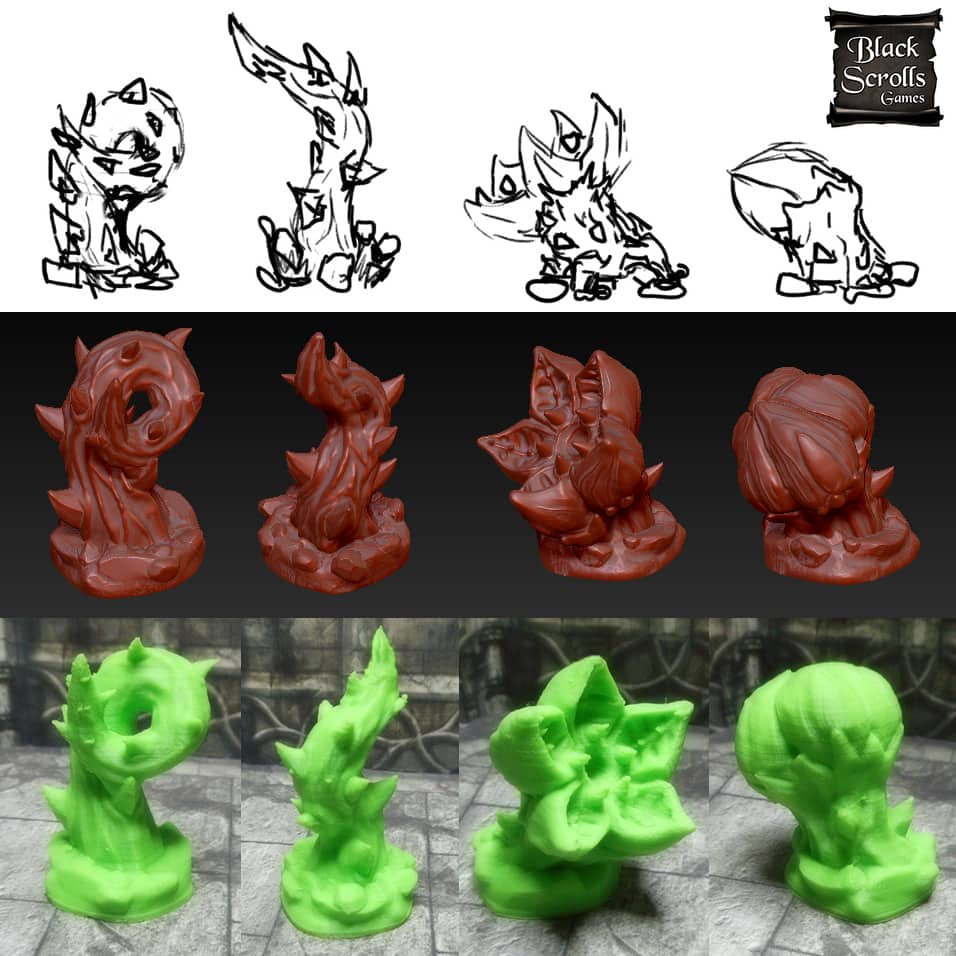 These models are for personal use only.