The traveling wizard has arrived!
You can resize the files if you want a smaller (or larger) sized wagon in your game, these files are good to 28-32mm miniatures without changes.
The final assembled model will be 13.6cm long, 4.8cm wide and 6.6cm tall at 100% scale.
You do not need slicer support to print the files!
You'll receive the merged models and the model in parts that you can print out without any slicer support. There are different variations, two types of sunscreens, and empty and a full cart.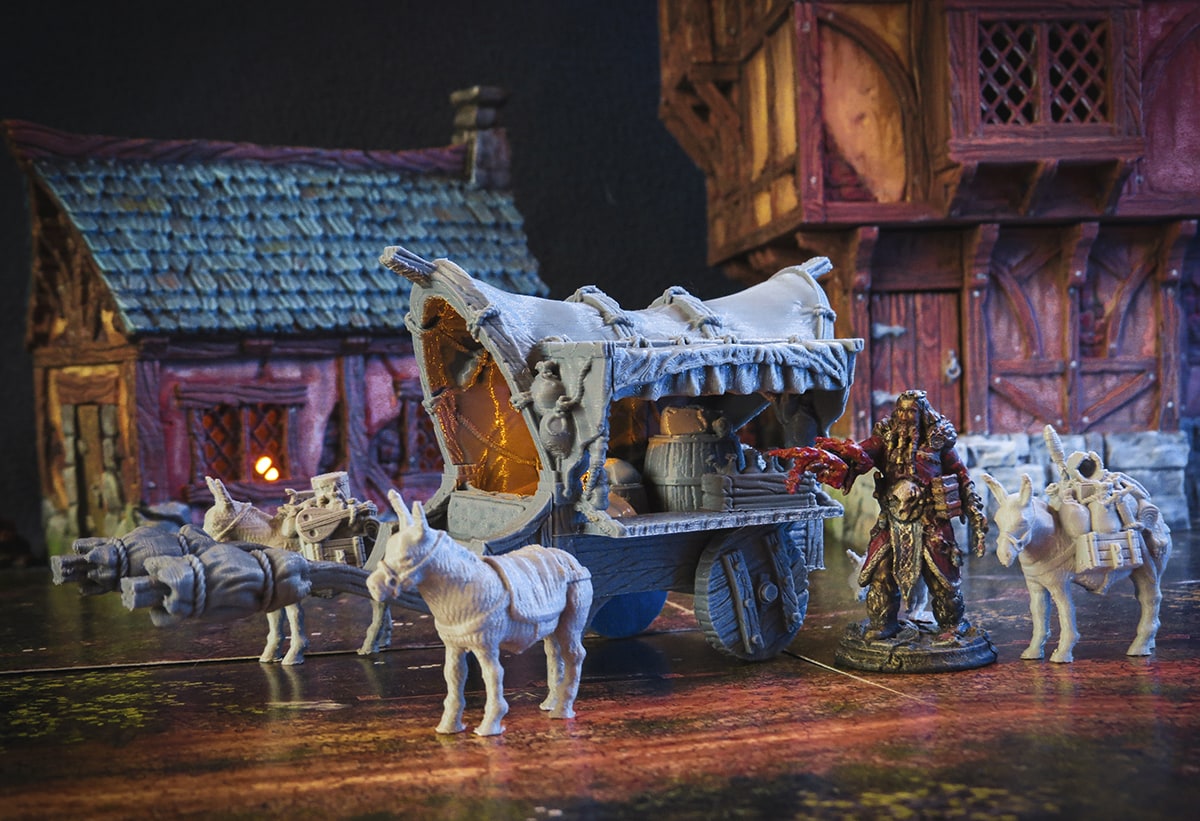 You'll find the pack mules, the wizard model, the houses from the background and the base map here on our site.