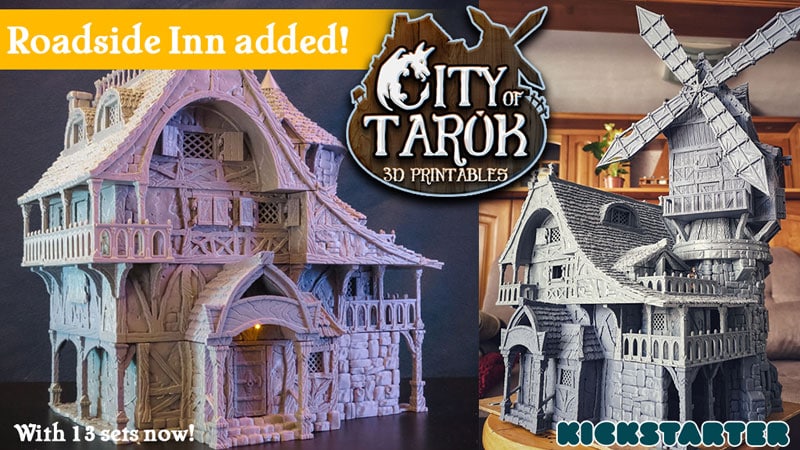 Which sets are out?
As the project goes we will release 1-2 sets by months,
but you will receive the next sets right after your purchase:
Roadside Inn
Medieval Mansion
Washhouse and woodcutters
Windmill
Medieval Home
Small house (+ ruined)
Cottage and bakery
Blacksmith
The Merchant's house and prison
Modular Watchtower
City walls and gates
House of the Healer
Furnishing set
We will update your library with later releases.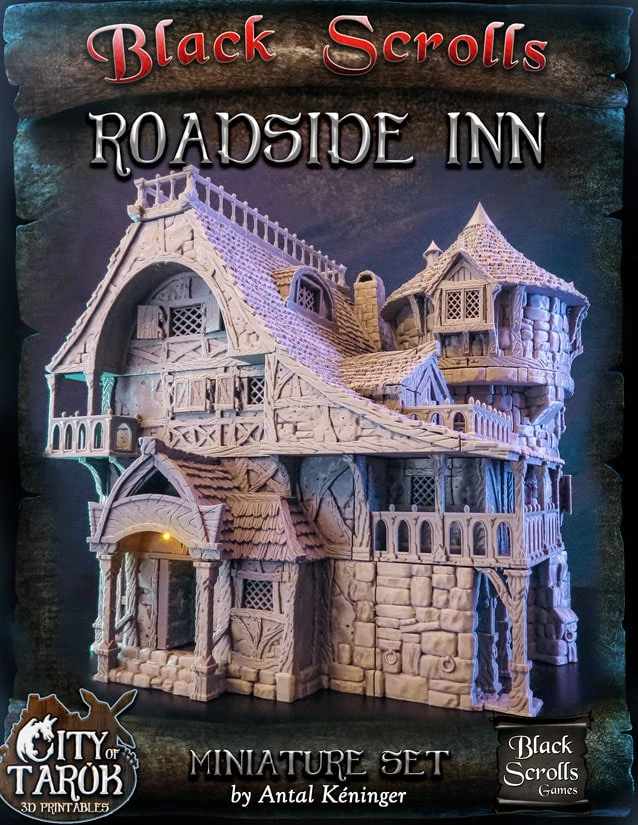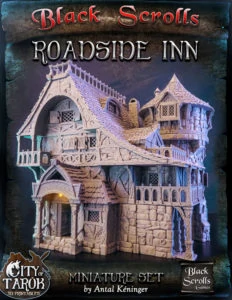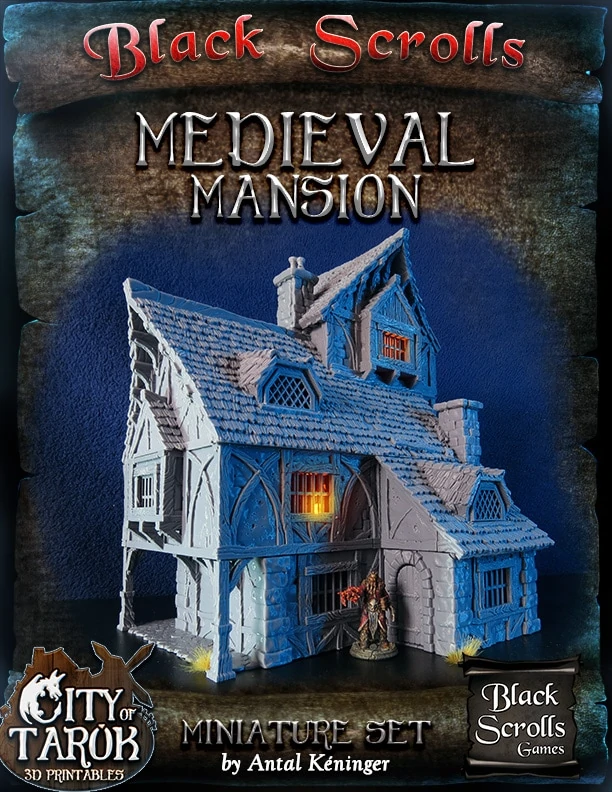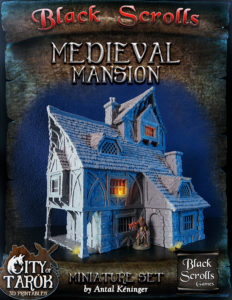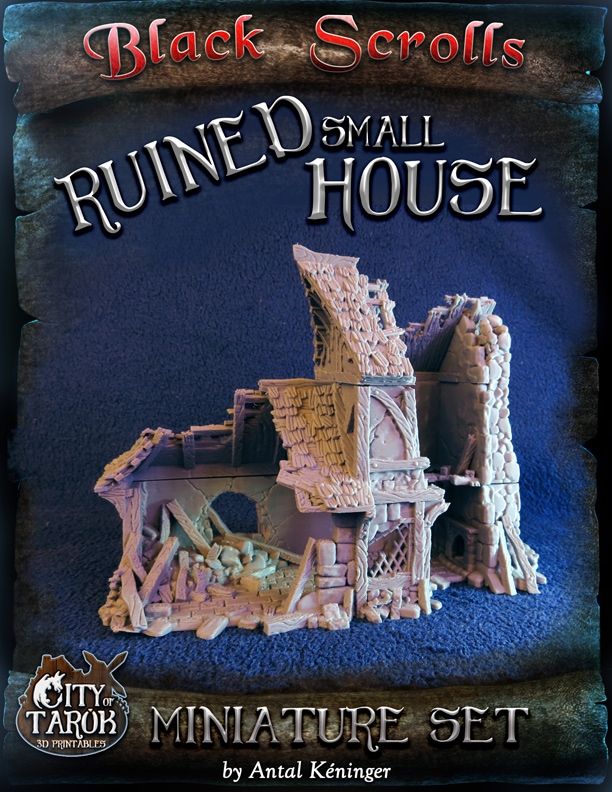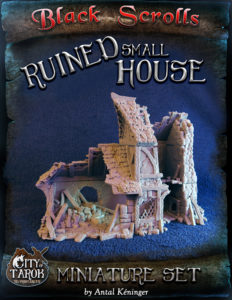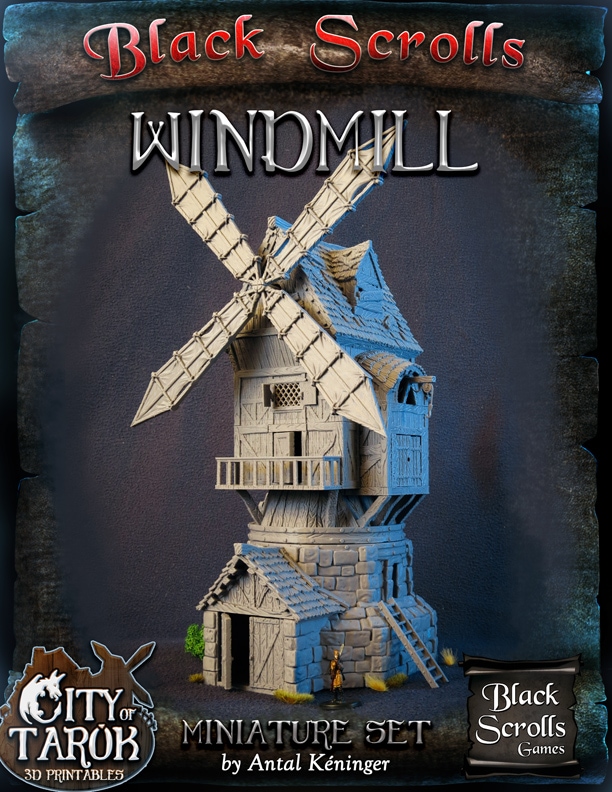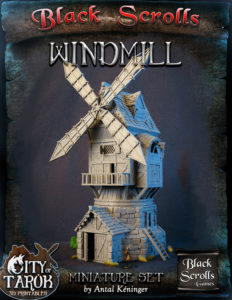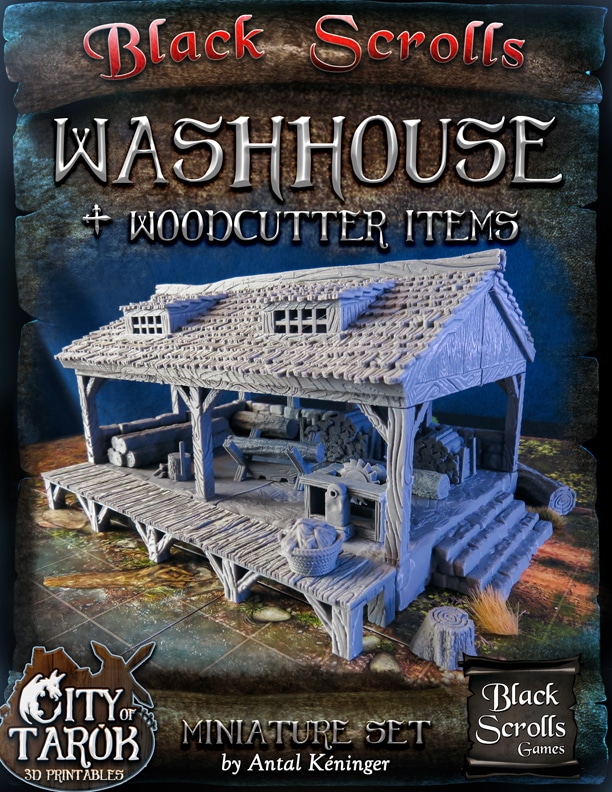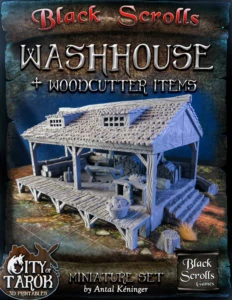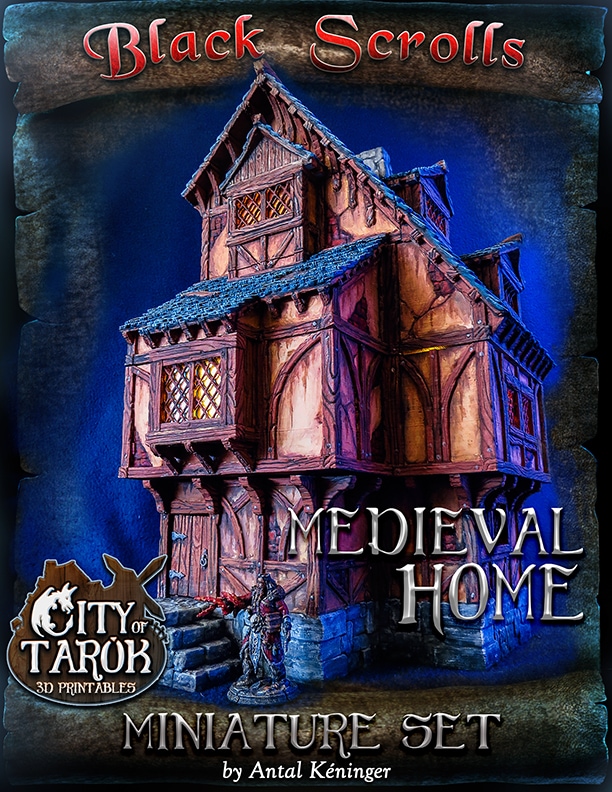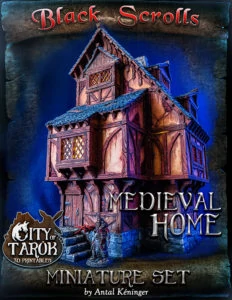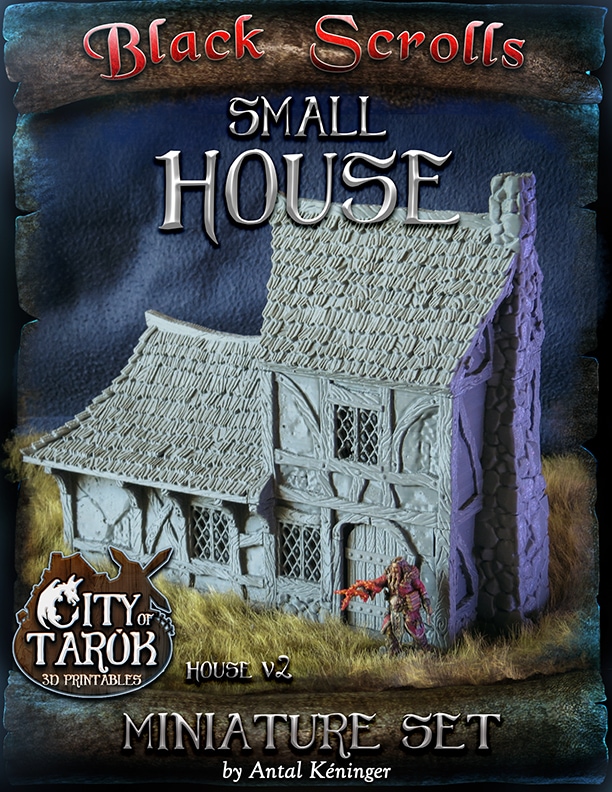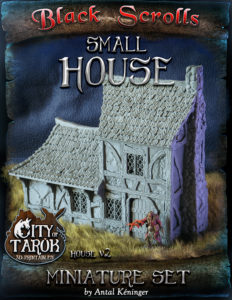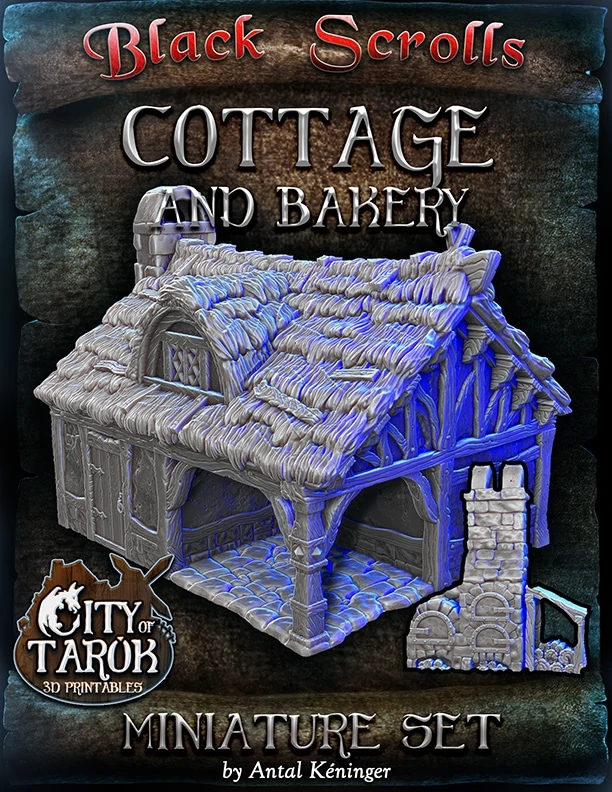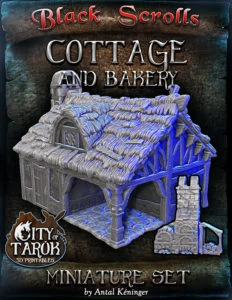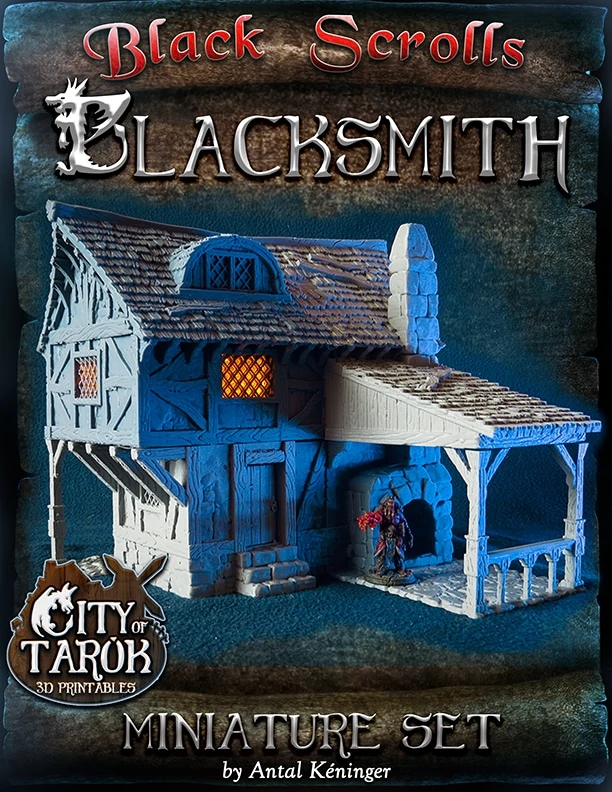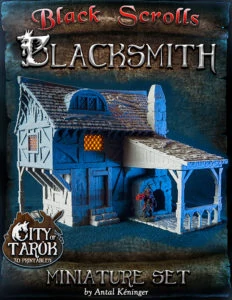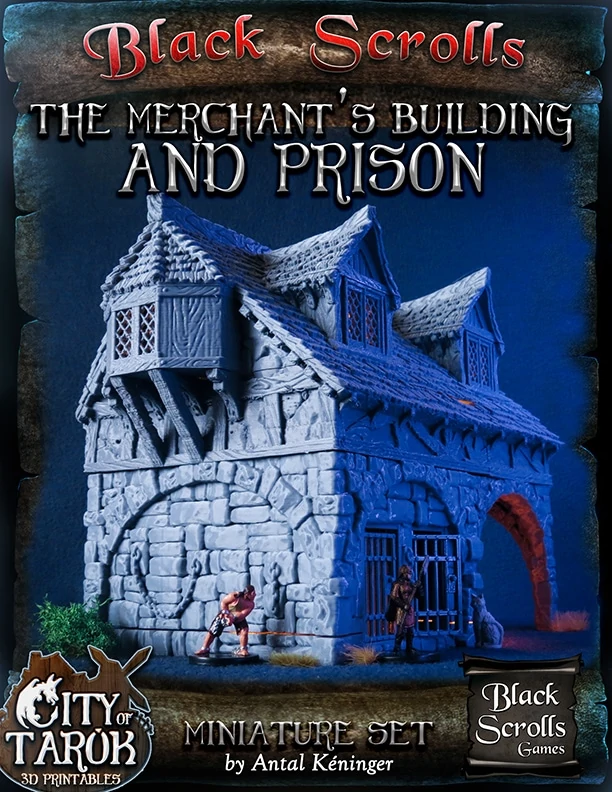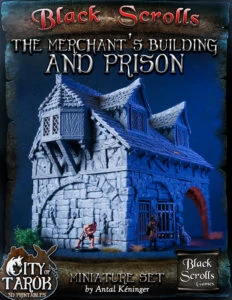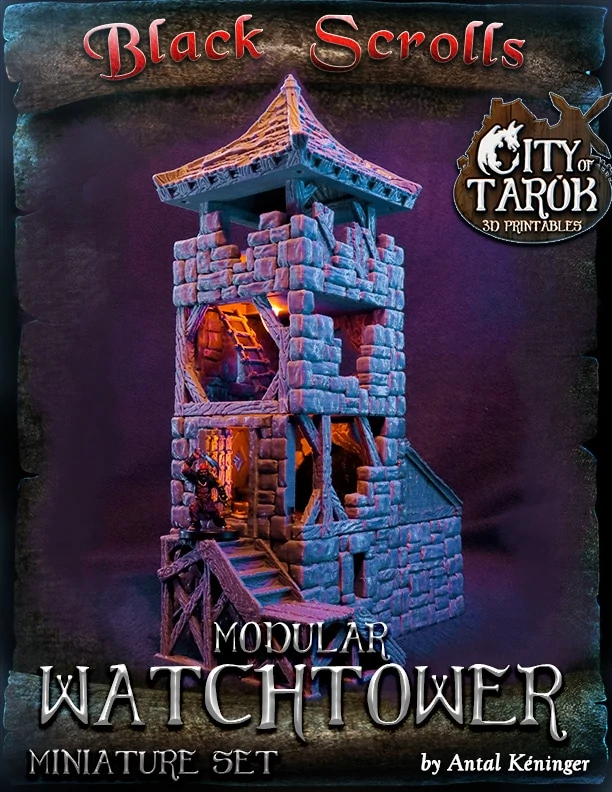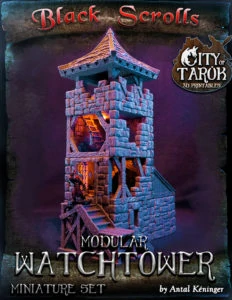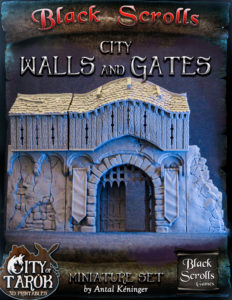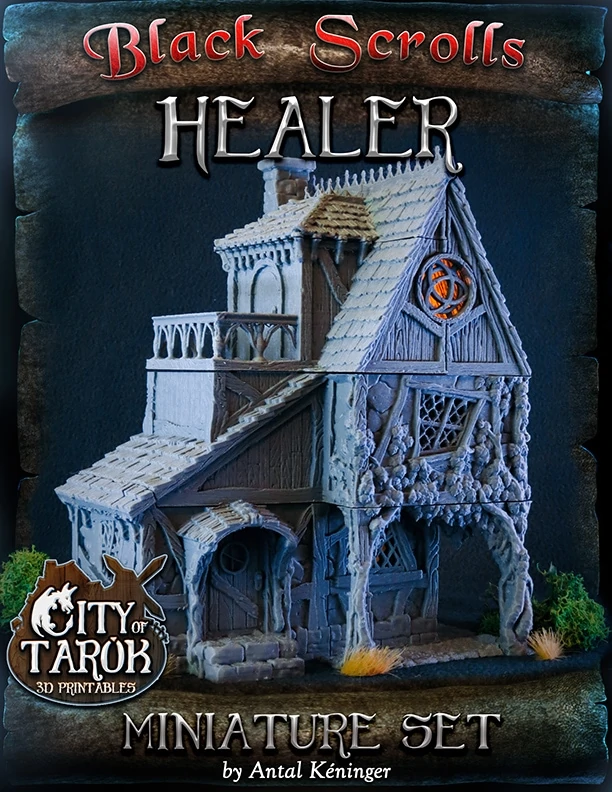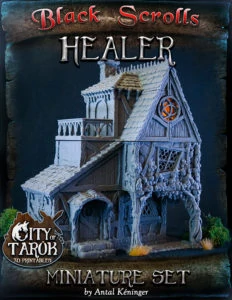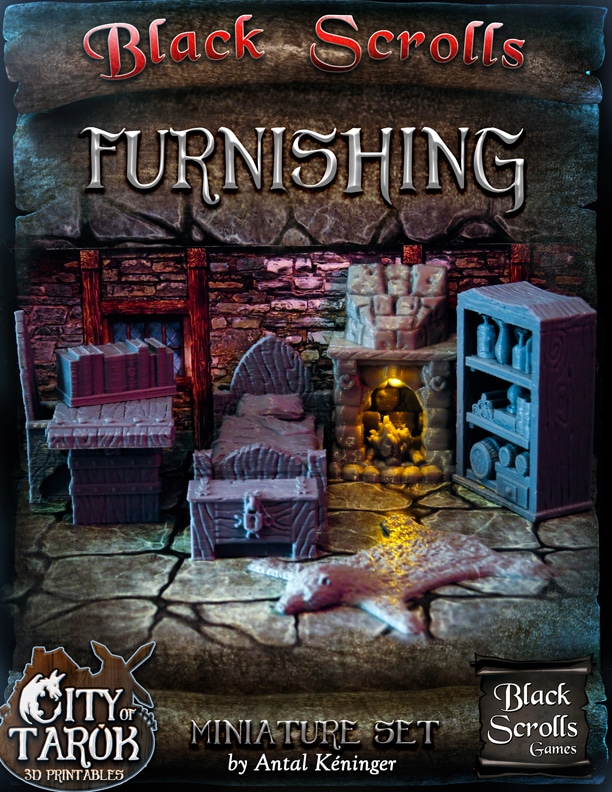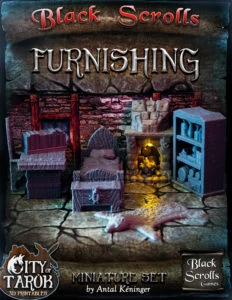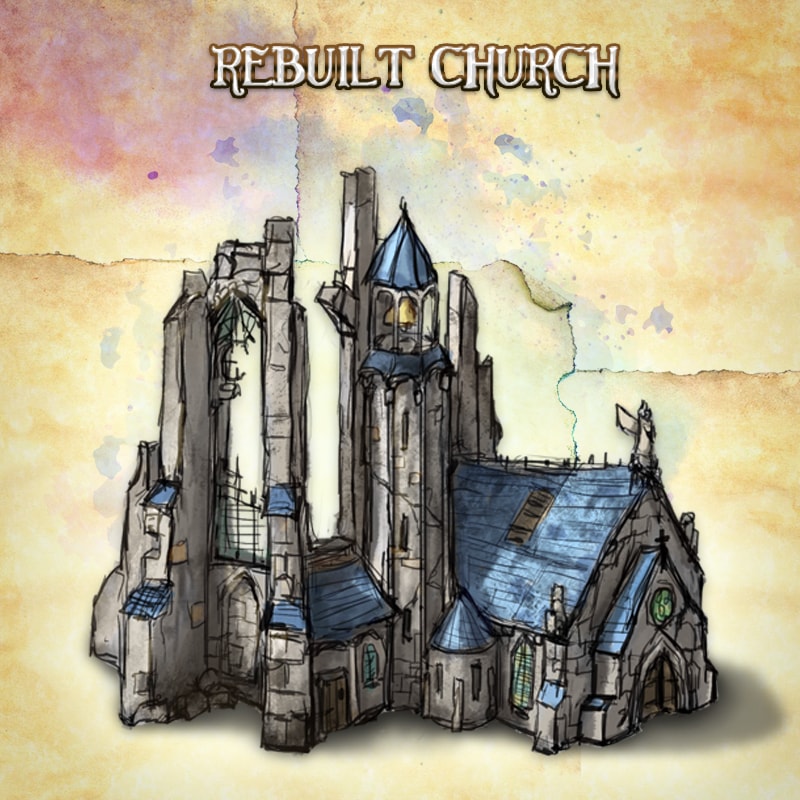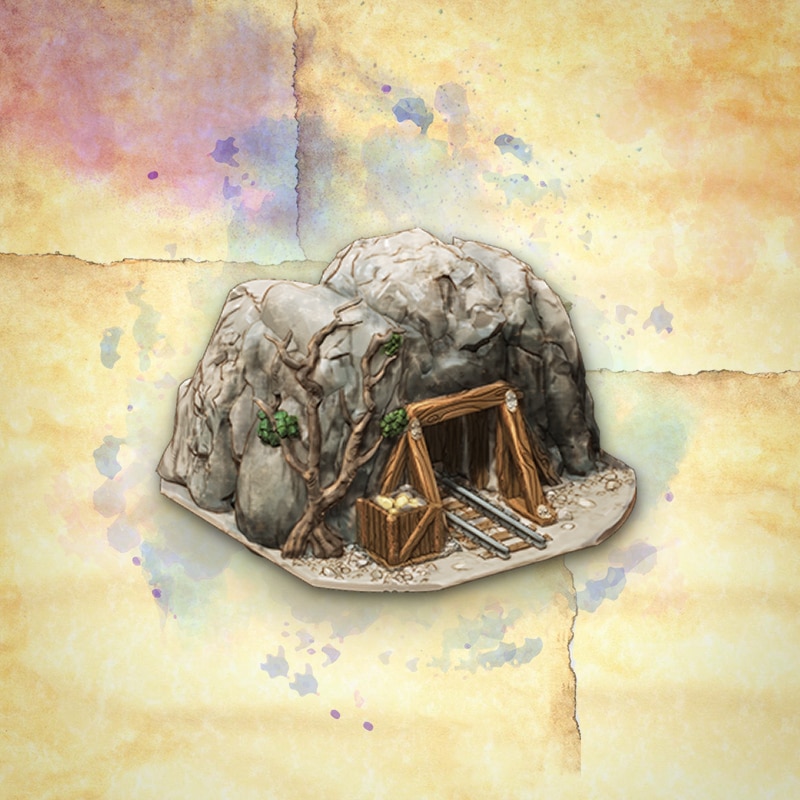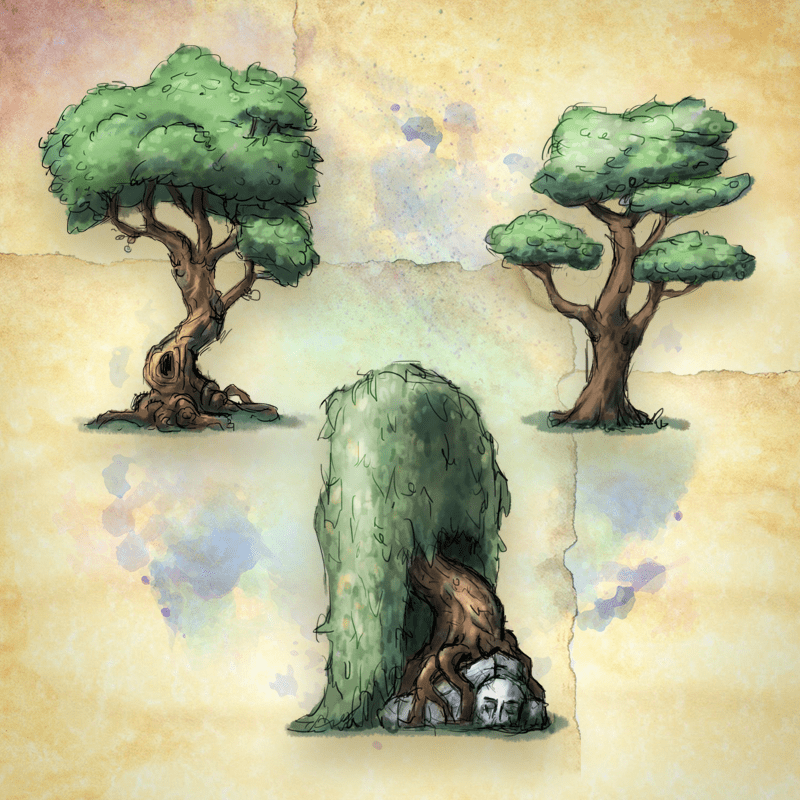 These sets will come
We will update your order with these sets in the next months when we release them:
Mine entrance

Alchemist's house

Rebuilt church

Ruined versions to 8 houses
Outer items - carts, billboard, well, etc.

Shop items - blacksmith, stands, armory, shop signs, etc.

Wooden and stone fences

Trees, bushes and flowers

Bridges

2D maps to use as playable areas
Kickstarter video
All of the stretch goals were unlocked with the help of more than 1800 backers!
Details
These buildings are varied in their size, completely custom modeled and carefully designed for the purpose of 3D printing. Our goal was to offer you unique buildings that can be a cheaper alternative to casted models, but still visually pleasing on your tabletop. To achieve this, we modeled all the cracks and every detail individually. You'll find few repeating patterns on the models.
Features
What people are saying
By Gavin A.
via DriveThruRPG
Fantastic high quality models that print very well! I like the diversity of models provided, got it on sale and would recommend them!
Nathan McKeehan
public comment on Kickstarter
I love this project! I wish I had more time to work on painting the buildings I have printed. My hag hut, large house, and blacksmith are all unpainted, and I haven't even started printing any towers or walls or the gate. Well worth the investment!
Francis Leblanc
review on Facebook
Beautiful detailed graphics for hours of tabletop exploration and adventures!
Randy Ott
review on Facebook
Great product, awesome Kickstarter, friendly service.
Visit our Facebook Group for more info and to meet with us, you'll see the gallery of other gamers, too. Click here to take a look.

Behind the Project
We at Black Scrolls Games are working on our products because they make our work easier as a Game Master, and game sessions are more enjoyable with them. We've forged all of our experience and knowledge we collected as Game Masters and 3D artists in the past years into these sets and we hope you will enjoy them at least as much as we enjoyed working on them. If you still have questions, please read the FAQs or write to us in the comment section, we will try to reply you as soon as we can.
Merchant Rights
Are you interested in merchant rights?
There are two options available.
1, You can buy the merchant rights as a one-time purchase to these products, we have a Merchant pledge product to it, and it costs $360. You'll get the models and the merchant rights with this pledge. If you are interested in this option please click here.
This link will lead you to that product. The content will be the same but we will add you to our list of Merchants.
2, As a second option, you can purchase this Custom pledge product here on this site to receive the products for $99 and you can join our miniature Patreon with the $10 merchant tier! You'll get the rights to print&sell these models and all of the miniatures we release via Patreon as long as you are subscribed to that tier. Our Patreon page is a per release page witch means if we release two sets in a month the page will charge you $20 at the end of it. We usually have 1-2 releases in a month.
Merchant rights mean that you can sell the printed result of the models, not the digital models themselves and making series production/molds are not allowed!