City of Tarok is a 3D printable medieval and fantasy village set with buildings that were great at their height, but after a huge war, they are just crumbling remains of the gorgeous buildings they once were. The area is still populated, but the inhabitants have fallen on hard times. As people come back, the once-abandoned buildings are getting new life, the mill, blacksmith and mine are working again and there is new light where once, there was only darkness.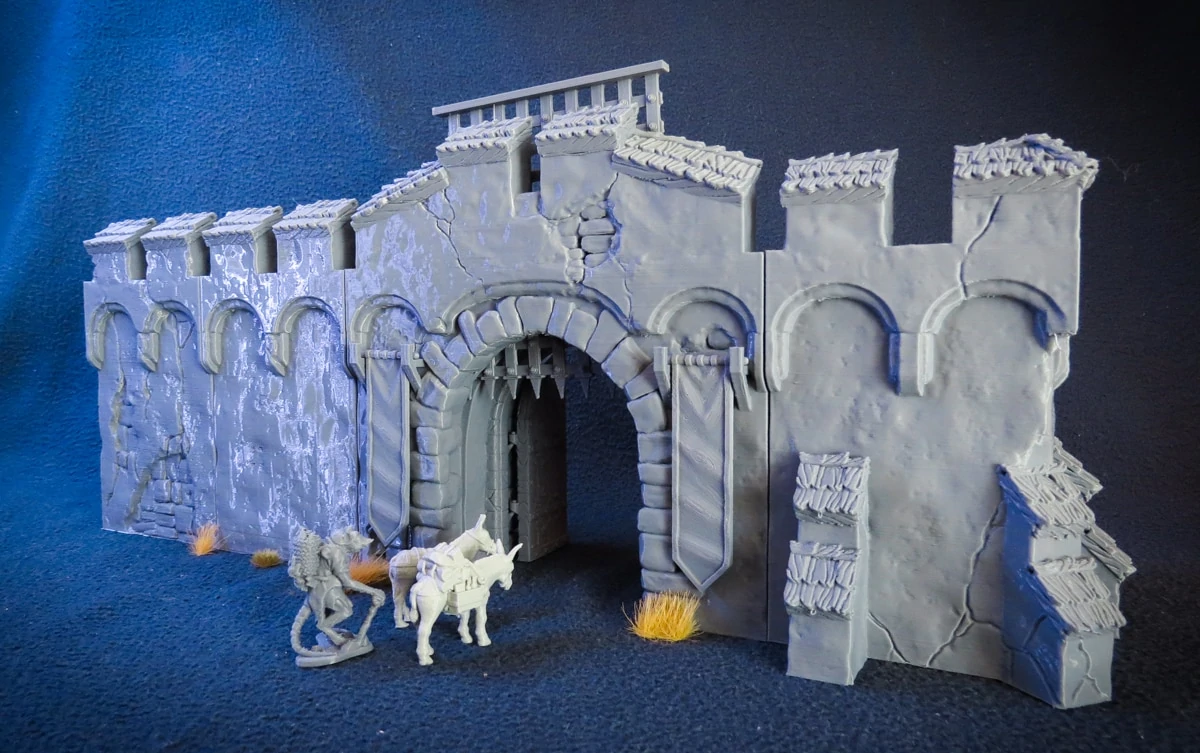 This is the City walls and gates set from the series. More buildings are coming!
  This set includes the next variations:
– wall pieces with and without slates (normal, damaged, ruined, 19 pieces)
– negative and positive corner (4 pieces)
– gate with working doors and iron bars (with and without slates)
– wooden stair
– connection to the Modular Watchtower and to the Blacksmith sets.
– covered wooden galleries (two big to the gates, 3 versions to the straight walls)
Our goal was to offer you unique buildings that can be a cheaper alternative to casted models, but still visually pleasing on your tabletop. To achieve this, we modeled all the cracks and every detail individually. You'll find few repeating patterns on the models.
You can use this set with the Tower set together: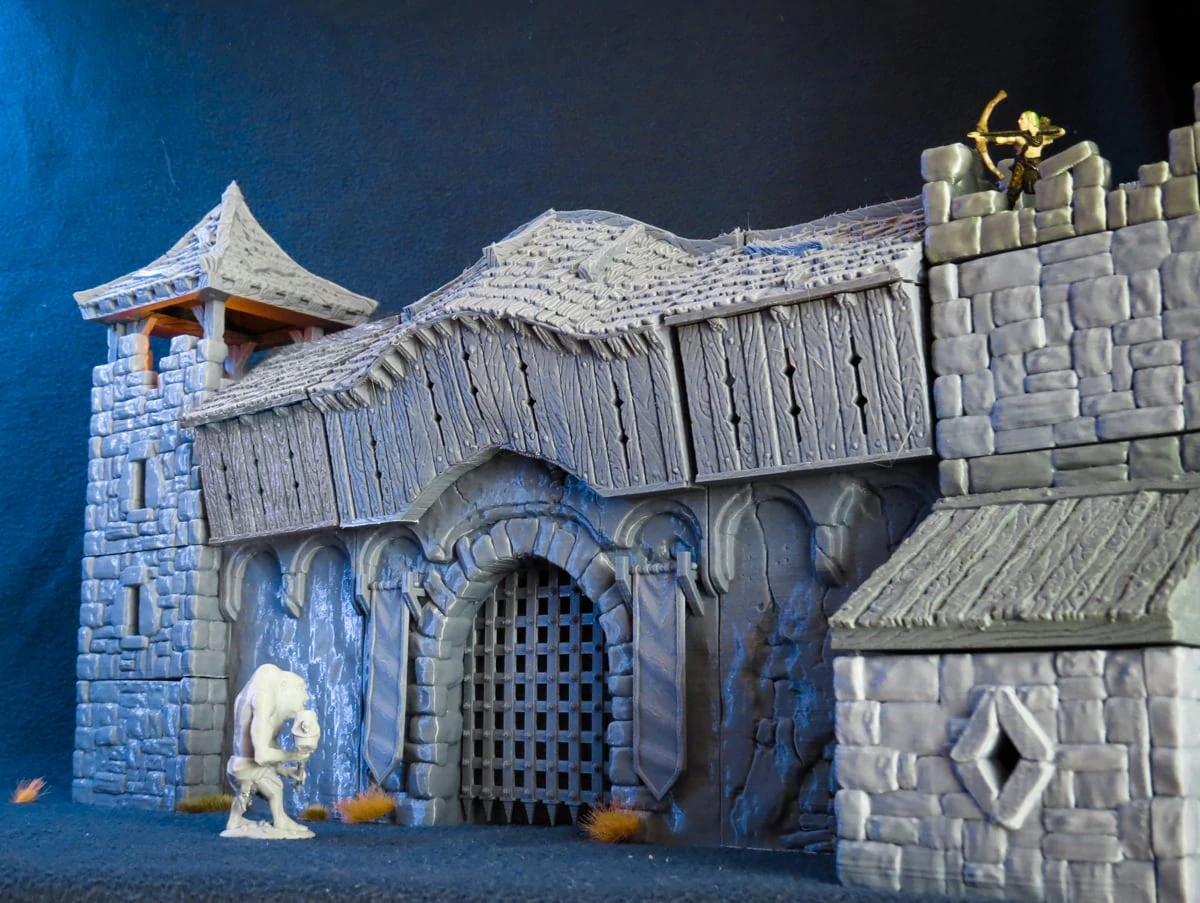 No slicer support needed!
Our models do not need slicer support, we designed the parts to print well without them. The time for printing will be faster and you don't have to throw away your support material.
We've cut bigger parts into smaller pieces that you can attach easily with our hinge system. Minimum printer bed-size is 16x16cm

 Scale them for wargaming!
You can change the size of the models in your slicer software before you print them, so it is very easy to print them at any scale from 6mm to 40mm. (Larger is also possible but you'll need a printer with a large bed.)

 How to print them: 
You'll need a printer at least with a 16x16cm sized bed to print out these pieces. These files work well with most of the popular printers, like Prusa MK2, MK3, Creality Ender 3, 5, CR10, TEVO Tarantula and other machines. We have a TEVO Tarantula and a Creality Ender 3 machine, both producing great quality at the $220 price range.
Time for printing and the quality of the final product is highly dependent on your printer and slicer setting. We printed these models at 0.16 layer height so we could show you a mid-range quality. One piece of the levels took around 8-12 hours to print, but printing time can be lowered if you print the models at a 0.2 mm layer height. Some of the parts were printed at that quality and we could not see any differences, especially on painted models.
You can resize the files for wargames but you have to use glue at a smaller scale to assemble the pieces as you'll lose the hinges.
More pictures:
*you can also see the Modular Watchtower in them