3D printable, working chests that you can print out at home and use them as a cheaper, but still visually pleasing, alternative on your tabletop.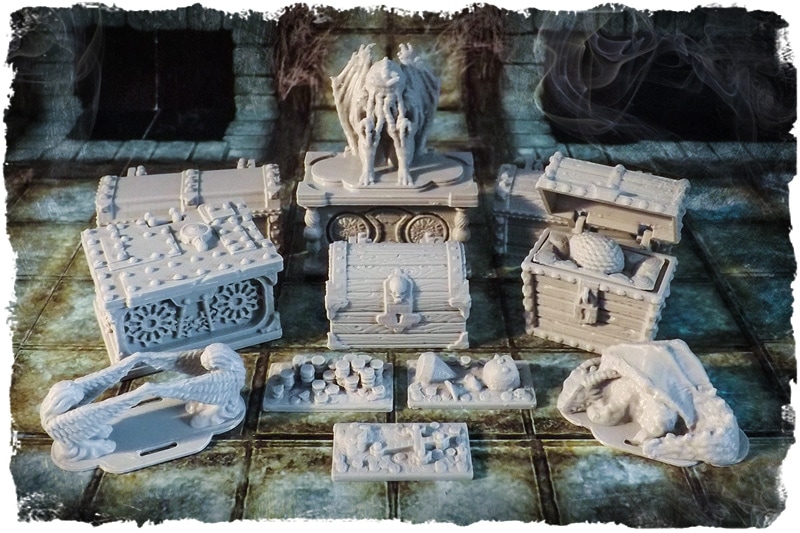 They were designed and tested by the two artists of Black Scrolls Games.
These diverse chests will be helpful if your adventure leads your team into a dungeon, a house, chapel, or any other forgotten places.
This special bundle product contains the following titles:
Every chest has an opening on top and a hollow inside.
 Dungeon Chests
You can change the items inside of the Dungeon Chests easily and quickly, fitting them to your adventure.
Would you like to see other changeable elements?
Write a comment below with your ideas and we will see what we can do to make them real. We will update the product with them so you don't have to buy them again.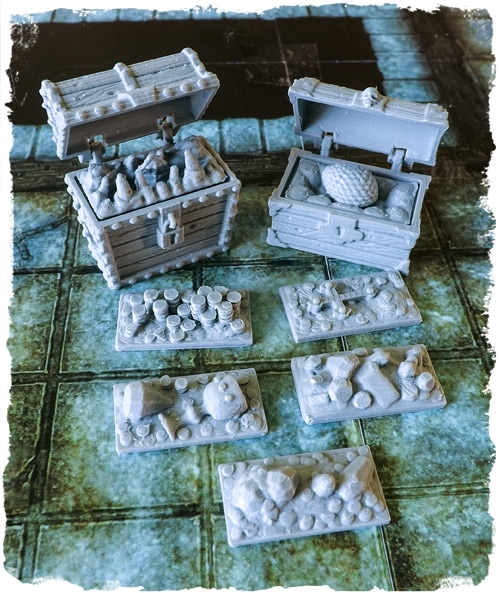 The Mysterious Chest
There are three different statues that you snap to the top of the bigger Mysterious Chest, so you can change its appearance and function without re-painting or re-printing the whole chest or the top of it.

 Iron Boxes
This longer Iron Box is ideal for sci-fi and fantasy settings, and available in a wood-based version, too. Their inside is also hollow, so you can place different things in them, like guns or swords.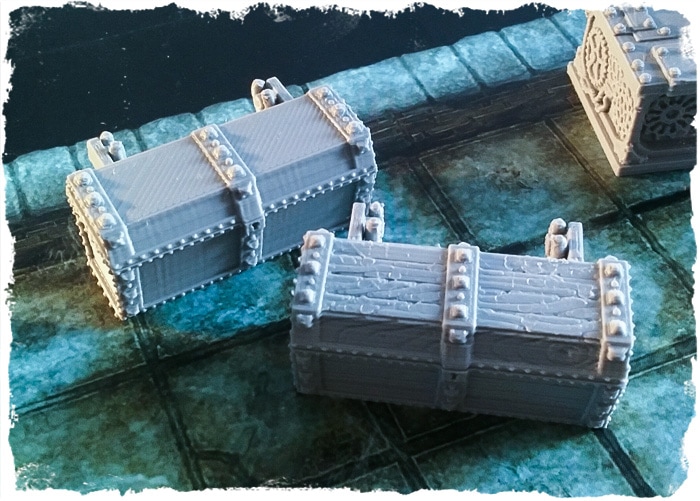 Steampunk Chest
And last but not least, the Steampunk Chest with its gears and iron bonds could be a decorative item for a mechanic's, wizard's or alchemist's room. In addition, it will fit in any steampunk-based game, too.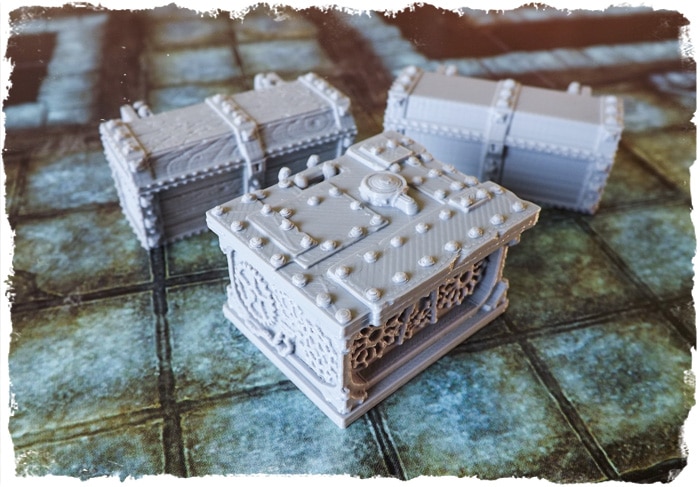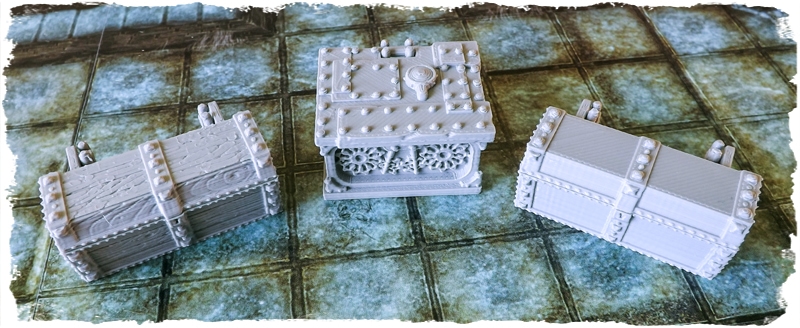 You can print out these chests on your own 3D printer or you can take them to a local library or a shop that offer this kind of service.

Technical information:

You can resize the files with -20 percent (to 80 percent) if you want a smaller-sized chest in your dungeon. They will still work at that size and retain their details.
Support is not needed for the files, you can print them with the settings you use on your printer and you can use them right off the printing bed.
The chests in the pictures were printed at 100-micron layer height, 20 percent infill and 200C with PLA. These numbers may vary based on your printer and the material you use. If you have any questions, please feel free to contact us here,  on Facebook or any other platform where you can find us.
These files are for personal use only, making any changes to the files, selling them or the printed  result is possible only with the written permission of the publisher.