Rats you'll receive:
– warrior v1
– warrior v2
– Gatherer
– Two-headed mutant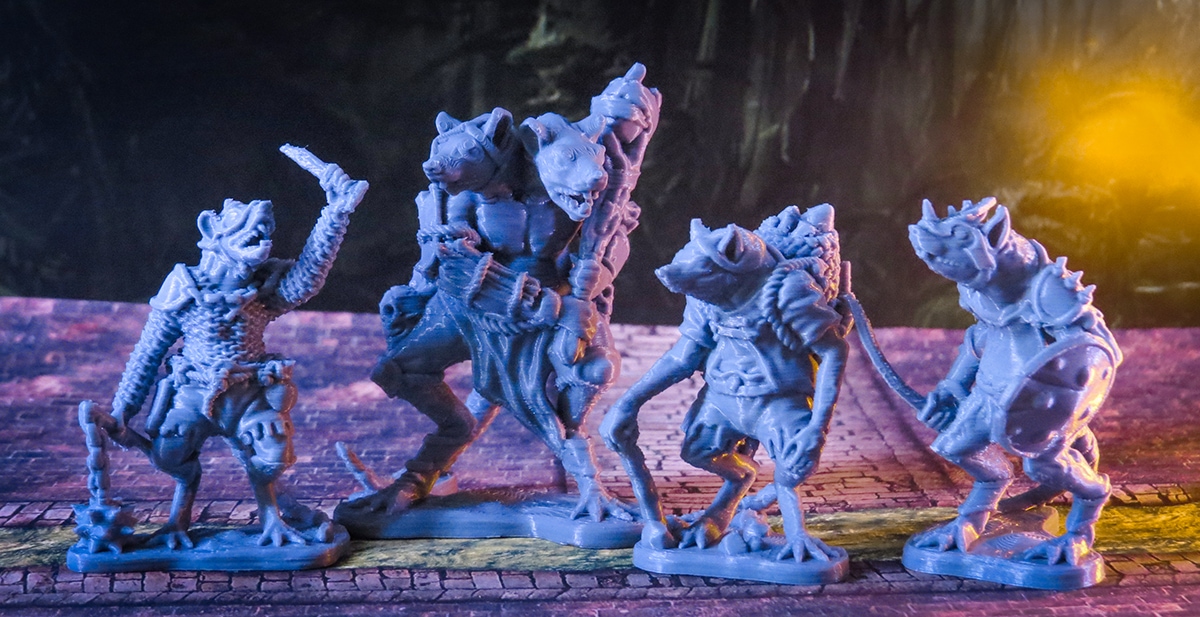 You can resize the files if you want smaller (or larger) sized rat folks in your game, these files are
good to 32mm miniatures without changes.
Scale them down with 20%-15% if you would like to print them for standard 28mm miniatures.
You can see a reference photo here (Printed on and Ender 3 machine.):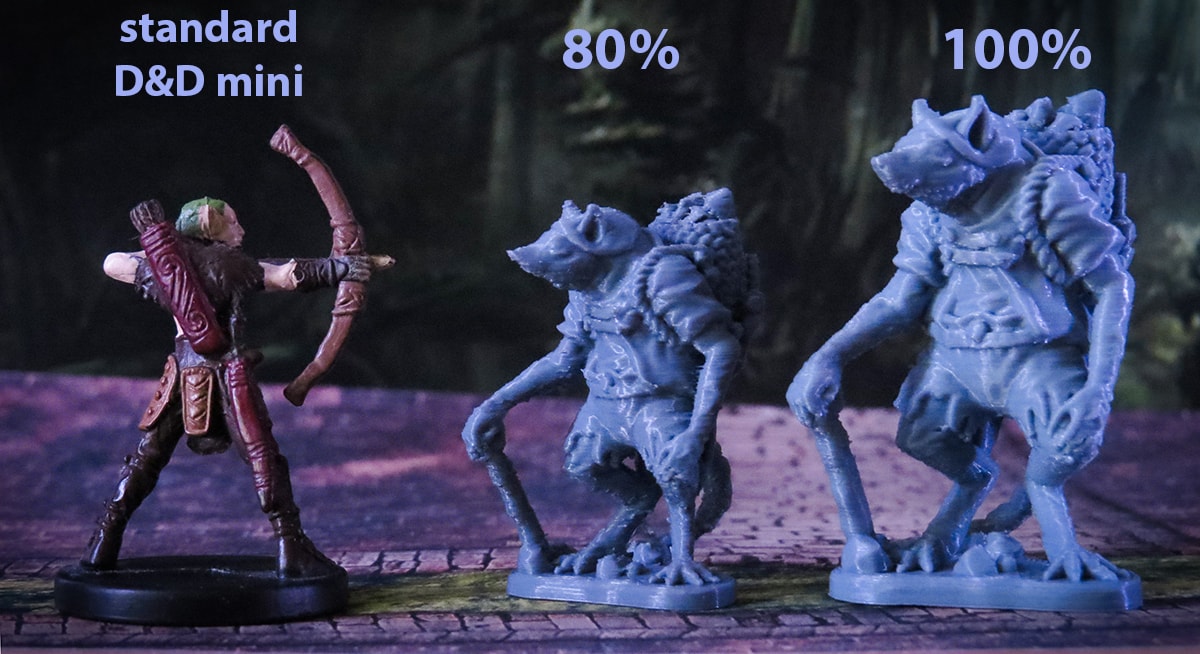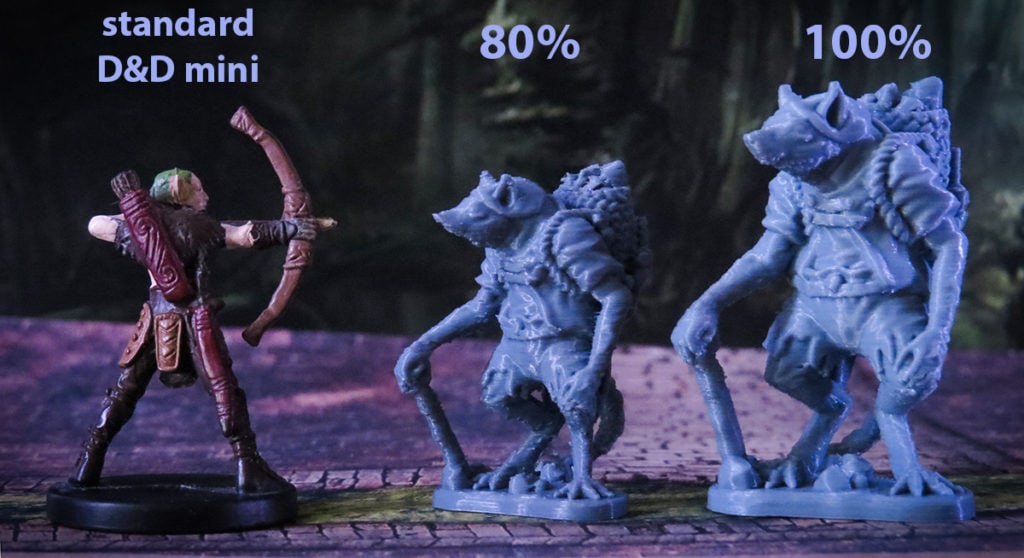 You do not need slicer support to print the files!
(Except for the merged giant, you need support to his heads. The cut version is also included which does not need support.)
The final models will be 4.5-5cm tall at 100% scale.