Desert canyons are always ideal for a nice adventure and to extend your current story, whether your game is in a fantasy or even in a Western setting. Native tribes or bandits could make traversing the desert harder, if the dangerous cliffs and rocks were not, in themselves, dangerous enough. Giant scorpions, snakes, elementals or even dragons could live here. It is possible to make any higher and lower levels with these tiles, so you can go to the top of a higher area or even go deeper into the maze of canyons.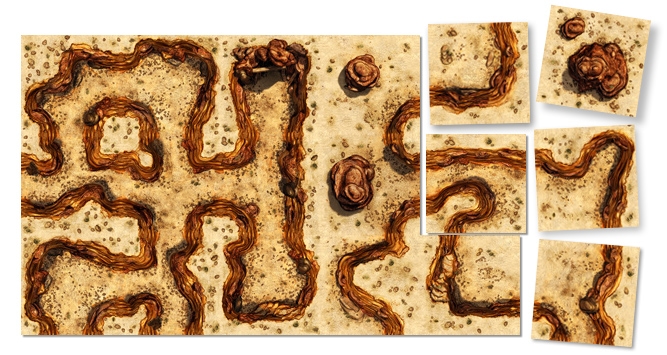 But what happens when the night falls? What kind of creatures and adventures are waiting for you and your team in the cold darkness of this desert? You can find out because every tile has an alternative and unique night version!
Every tile in this set is modular and really easy to use.
The PDF file was created with a custom CMYK profile that uses less ink with the same result, so you get a quality print even using your home printer.
Specialties:
Digital Tiles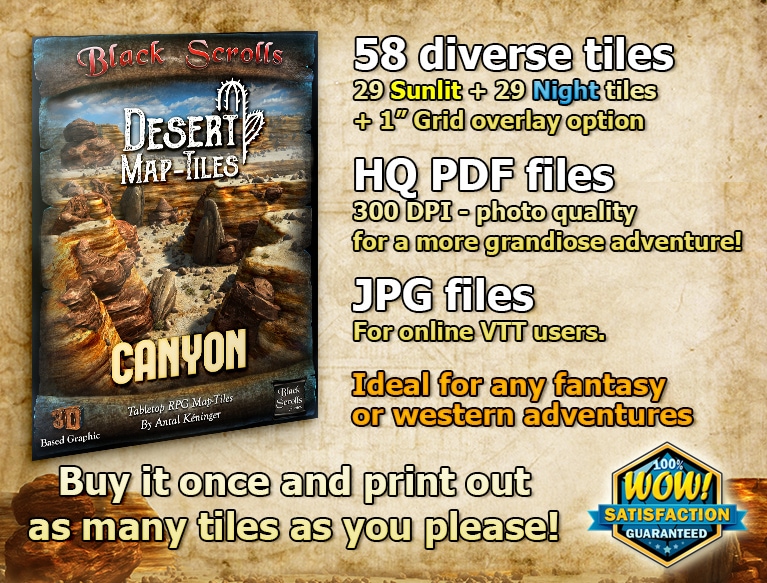 This set includes 29 tiles in 6 by 6-inch sizes.
Every tile has an alternative night version and a 1 grid overlay option.
Use layers in the PDF file to switch between them.
– PDF files in 300DPI resolution (U.S. Letter) for the best result, including the desert canyon tiles. (these files are calibrated to home printers)
– JPG files for VTT users in 100 DPI where 1 inch = 100 pixels
Print out as many tiles as you please!
 Printed Tiles:
Printed tiles are available via DriveTthruRPG ($25).
Visit DriveThruRPG
Available via DriveThruRPG ($25)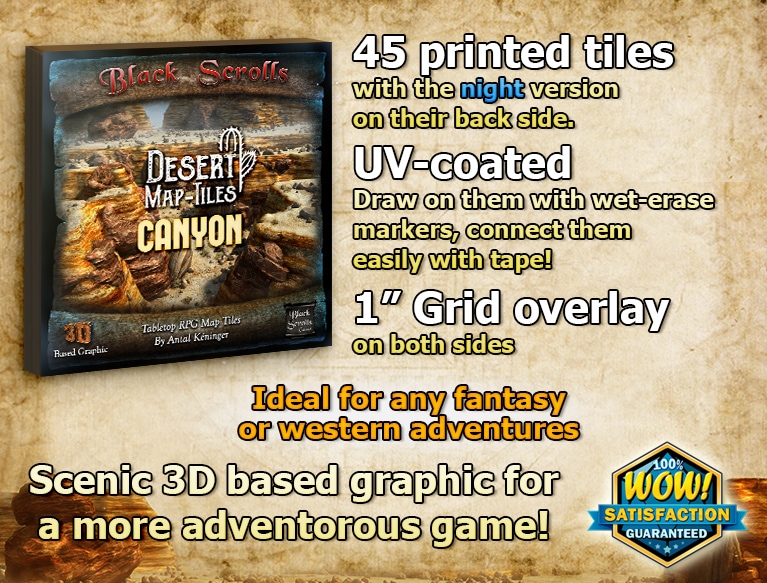 This set includes 45 tiles (2 info + 43 canyon tiles), each one with 1″ grid overlay that includes the night version on their back side.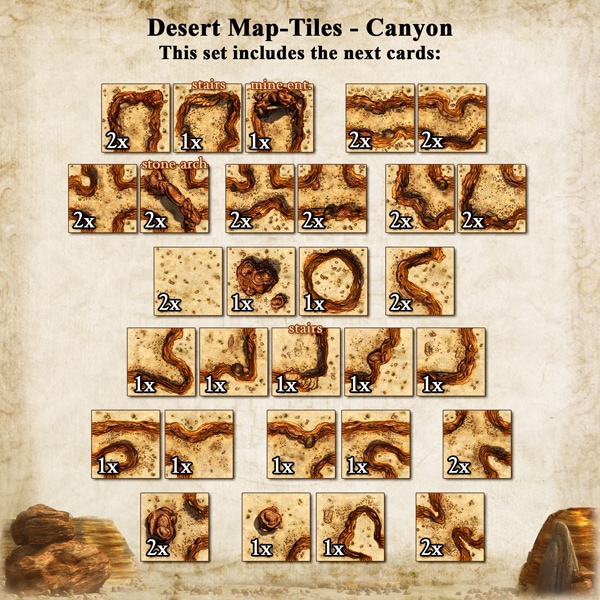 This set doesn't contain area descriptions and adventure hooks because it is a really multi-layered product that has variety of potential and you can fit it to any of your adventures. But you can share your own ideas in our facebook group.