Numberless Inns, Taverns and Restaurants in one set!
Look at what you can build from it: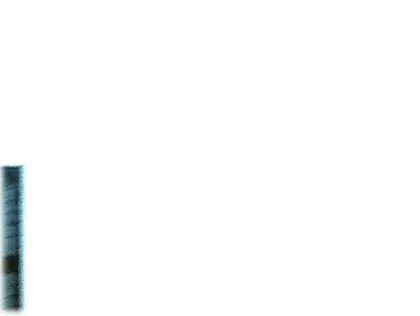 Save your time and money
What if I gave you a set that you can use for any cities and villages visited by your team? Instead of seeking more new resources, you should spend your time populating the inns and taverns you've already figured out. Believe me, this is something your players would prefer.
An inn or tavern is not only a place you can find in any smaller-larger settlements or where your adventure can begin or end, but its also ideal for bringing in new NPCs or gamers, collecting gossips, eat or drink, get some rest, trade or gamble.
If you want to show these places to your gamers in a more spectacular way, whether its a smaller smoky tavern or a larger complex, then this is the set you need.
Play a more atmospheric game
The areas are on 6 inch by 6 inch sized tiles with seamless borders that make it possible to mix them with each other. Furthermore, the cut-out doors, wall and corner pieces will provide you more modularity and freedom. You will find different exciting areas in this set like tavern pieces with tables and chairs, bar, stairs, fireplace, rooms with corridors, bath, cellar, kitchen, stable and toilets. And you can mix all of them with each other, you will get 33 totally different tiles, no two are alike.
Hey, I totally understand if you dont want to fit your story to the content of these tiles.
Its not a problem, every tile has an empty unfurnished version you can use with your own paper-craft models, 3D printed models or other props. (You will find the empty version on the other side of the tiles in the physical card-tile version.) These tiles will give your furniture a very atmospheric base.
What will you get with this set?

A modular base that you can use to create many inns or taverns.

36 completely different tiles, because diversity matters!

Scenic graphics that your gamers will love for sure.

More time that you can spend on your storyline instead of seeking new maps.

Satisfaction Guaranteed!
If you dont like what you see, then I will refund you without any question.

About the digital version:
Image format:
– JPG files for virtual tabletop players: 100dpi (1 inch=100px)
– Layered PDF files with the tiles: 300DPI (with less saturation on layers – optional)
– Draft-tiles: PDF, 200DPI

 About the printed tiles:
You will get 38,double-sided Modular Inn tiles.
– 2 description tiles (cover, addresses + content, sample map)
– 3 tiles with cut-outs (walls, doors and corners)
– 33 Inn tiles (tables and chairs, bar, stairs, fireplace, rooms with corridors, bath, cellar, kitchen, stable and toilets)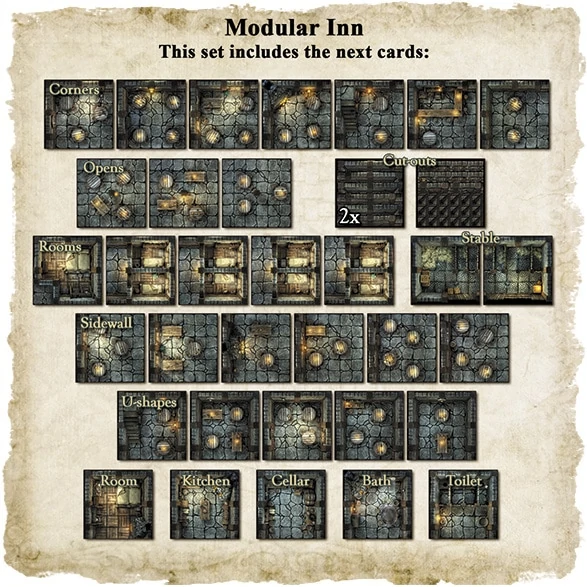 Re-usable and modular.
Buy it once and use them for any adventure! The tiles are available with two sides, you will find the empty un-furnished version printed on the back of card-tiles.

Double-sided UV-coated
You can draw on them with wet-erase felt-tip pens because this surface makes it possible to erase.
Behind the tiles
I've created my products because they make my work easier as a Game Master, and game sessions are more enjoyable with them. As usual, this set has become much bigger than I planned, but I didn't want to give you a half-finished product or earn money on later expansions. I've forged all of my experience and knowledge I collected as Game Master and 3D artist in the past years into these tiles and I hope you will enjoy them at least as much as I enjoyed working on them. If you still have questions, please read the FAQ below or write to me in the comment section, I will try to reply you as soon as I can.
Have a good game, my fellow gamers!